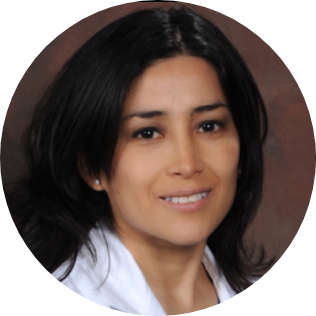 Dr. Nora Burkart
General Surgeon
The Center For Specialty Care welcomes Dr. Burkart to our specialty team.
Dr. Nora E. Burkart (Briceno) is a general surgeon in Fairmont, Minnesota. She received her medical degree from National University of San Marcos. She has been practicing for over 22 years since getting her license to practice in Minnesota.
She is a board-eligible general surgeon with a strong plastic surgery background. She provides a full complement of general surgery procedures including:
Upper endoscopies and colonoscopies
Gallbladder surgery
Hernia repair
Colon cancer surgery
Diverticulitis
Varicose veins
Skin cancer/benign lesions excision
Pilonidal cyst
Tummy tuck
Breast cancer surgery (mastectomies and lumpectomies)
Breast reduction/lift
She performs Botox and fillers for facial cosmetics and also has a special interest in breast reconstructive surgery.