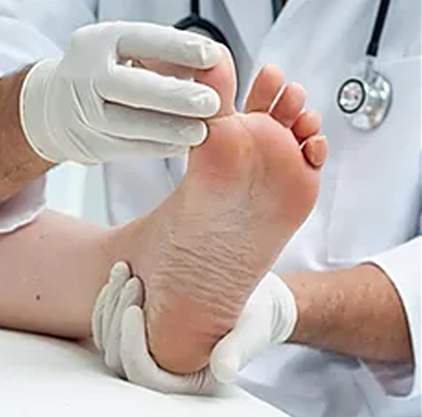 PODIATRY
The Center for Specialty Care provides a physician and medical staff trained in diagnosis, treatment, and prevention of foot and ankle problems.
Dr. Welchlin is the head of our podiatry team as well.
​Foot and Ankle Treatments: Surgical Procedures, Corrective Shoe Inserts (orthotics), Injections, Diabetic Foot Care
​Common Foot Problems Treat: Ingrown Toenails, Warts, Corns, Bunions, Hammer Toes, Heel Pain, Flat Feet, Injuries, Neuromas, Sprains, Fractures, and more!
​Don't forget about getting check up on sports physicals!